About the program
The retention program is built to protect the best assets of a company, the people. We designed this program to bring face2face employers and employees and find the best solutions in a constantly changing labor market.
Employee involvement and retention mean understanding the workforce's desire for flexibility, creativity, and goals.
The demands and expectations of today's workforce are diverse. The employees need a more flexible, employee-centric work environment, and the companies need to understand they have to keep up and learn to talk to their employees, listen to them and invest in them.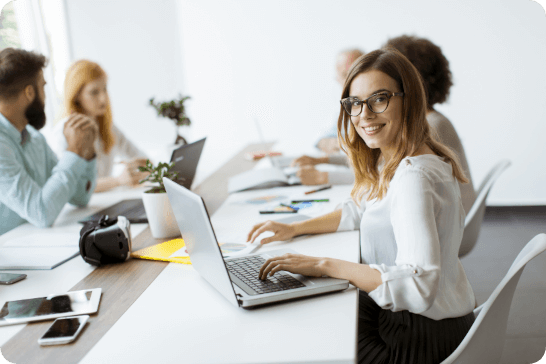 Program Structure
An outsourced evaluation of the organization's employee retention from small to big companies, an objective assessment of your HR practices.
We will start with a questionnaire and set up meetings with top management and selected departments' employees.
review the existing retention strategies for the company
evaluation of the current situation: number of unfilled positions, duration of a recruitment process, turnover, employee satisfaction
verify the employee process, from onboarding to termination
verify the results and create a guidance report
implement action plans
Create a strategy that will help the companies create an organizational advantage. Create a positive culture and increase employee branding.
new hire onboarding management
new recruitment process
employee engagement
induction procedure based on diverse organizational culture
performance processes
organizational development
compensation policy
employer branding development (content about your brand, case studies, success stories, employees testimonials, a better job description for new positions, identify the resources in your company - internal mobility, present the benefits for the employees)
Create a plan that attracts and retains professionals and talents in your company.
compensation strategy
salary inquiries
incentive plans
benefits program
personal & professional development (training & development, career development plans, leadership coaching, skill development)
Program Benefits & Key Take-aways
For companies
cost reduction
experienced employees
recruitment and training success
increased productivity
improved culture
increased revenue
better employee engagement and satisfaction
For employees
trust between employees and top management
job security
opportunities to use or learn new skills
compensation
Target audience
This program addresses diverse companies from start-ups that need a solid team behind a new unicorn on the market to small to medium businesses with growing needs and needs to meet some expectations, to large companies with internal HR teams that require external expertise on some initiatives.
Our experts
Our experts bring experience and expertise in Human Resources, recruiting, training, and development.
Why a retention program with She is Mom?
We have a community of HR
experts that have a proven
track of experience and
success.
Our experts understand both parties, employees, and employers. They have the experience of working both as employees and entrepreneurs. Their guidance will make the implementation and results visible quickly.
She is Mom is committed to
helping the companies reach
their objectives and making a
difference.
We have the best resources
to ensure the success of the
program.
Our program can be customized for your company's unique context and culture.
The retention program helps you protect your best assets: your people.
Partner with us to develop a retention program to help you grow your business!
What are the challenges a company confronts within this period?
Not finding the best people, but hiring people and trying to keep the ones they have
The cost for recruiting and onboarding training grew.
Lost time with the recruiting process and the preparation of the future employee.
What is important?
TRUST
TRANSPARENCY
EVOLUTION
Talk to your employees. Listen to them. Bring more to the table.
Invest in them.
BEFORE hiring
Improve your recruiting process.
Write a new job description and be realistic about it.
Be transparent with people and trust they will succeed.
Let them show you what they can do before judging them after a cv or a photo.
Create policies for the hiring process to align with Diversity, Equity & Inclusion.
AFTER hiring
Make a positive first impression.
Be careful with your promises and make sure you keep them.
Tell them exactly what to expect.
Create a community inside the company.
Listen to them and let them offer feedback.
Tell them about their development and the opportunities they have in the company.
Let the employees know they are appreciated and recognized for their work. Sometimes it means more than a financial bonus. Ask them what
they want, dream about, and what can be changed.
Improve your retention rates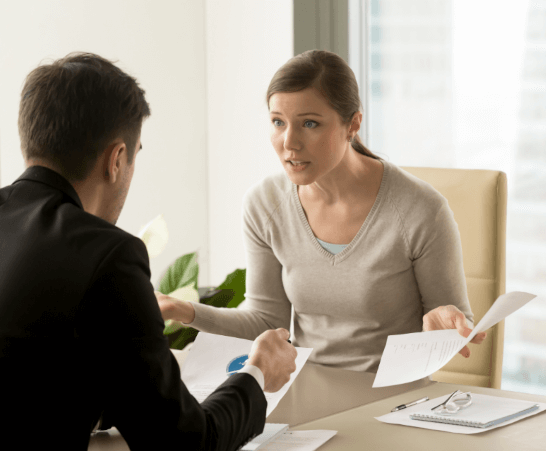 Why are people leaving?
Toxic bosses
Dissatisfied by salary and benefits
Overworked and unappreciated
No career growth opportunities
A work-life balance
A flexible work schedule
Unhappy with the management
Looking to discover and grow their passion
Recognition
Lack of motivation
Lack of transparency