By Elena Pomana, Master NLP & TLT, Expert in Resilience, President NGO Daruieste Fericire, Romania Country Chair for Diversity & Inclusion at G100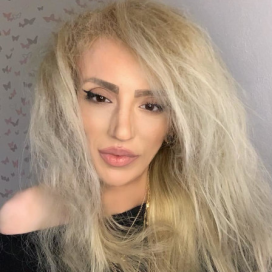 I love to say that I breathe, live, and learn to bring the wildest dreams to life. I am Elena Pomana, a visionary of social change, founder of the NGO Asociatia Daruieste Fericire, project coordinator, and Professional Coach, and She is Mom's mentor, master in NLP, a specialist in communication and digital strategies. I carry on my shoulders the innocence and curiosity of a child who can't wait to discover the world, while the woman in me gives me the courage to explore and discern what is suitable or not to build.
But how did we get here?
I lived through experiences that left deep scars on my soul, and resilience became a precious talent. I explored the maze of helplessness from a young age, having an extremely rare diagnosis called FOP, with only 1 in 1 million people. However, I have learned to live with joy and push my limits. I am a follower of performance and excellence, holding degrees in three areas of specialization: psychology, computer mathematics, and law.
During the pandemic, fate gave me a "gift" in the form of a diagnosis that predicted only a 0.01% chance of survival. I was forced to reset my life completely. What followed was a process of profound transformation that led me to exactly where I am today. Do you know what the key was? Discovering the inner power to transform the impossible into the possible. I combined alternative therapies such as essential oils, bioenergy, and bioresonance along with a process of self-knowledge through coaching and neuro-linguistic programming, which made me LIVE again. Seeing the fantastic results that restored my confidence, I set out to support people with severe locomotor disabilities and any person with obstacles on the way to their goals.
I hold 15 international certifications and am the creator of the VITAL method. My experience and life story push the limits of the impossible. I turned vulnerability into success and chose to use my full potential. I offer coaching services and programs to empower those who are going through emotional or physical disabilities and want to gradually build their confidence to rewrite their life story.
I am someone who supports you through conversation to materialize your hopes, fulfill your wishes, and see your dreams come true.
In this comprehensive coaching process, I combine NLP and TLT tools along with mindfulness exercises. I equip myself with tools and techniques that concretely and long-term support self-confidence. I support and encourage you with care and attention to become what you really want and can.
Also, the life coaching I offer addresses and resolves topics from all areas of life: social, health, spirituality, career, and family.
Let me reveal the power you can achieve and accompany you on your journey to fulfillment and transformation because you are the creator of your own success story.
It's time to move from the image of a better future to the concrete action of living that future. I give you the tools and support you need to reach your full potential and live a fulfilling life.
Together, we will bring resilience to fruition and create meaningful change in every aspect of your life. Let's write your success story together!